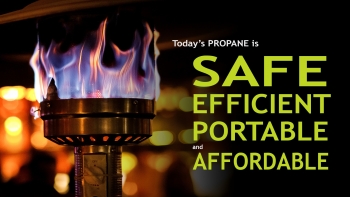 Office is currently closed to the public, customers can call the office during hours of operation.
We will be taking phone calls 8am-4pm M-F as conducting and all other operations are as normal.
Our fill station for small propane tanks and RVs has reopened for service from 8am-4pm
H.A. George and Sons Fuel - Since 1948
H.A. George and Sons Fuel Corporation was founded in 1948 by Harry A. George and has been family owned and operated to this day. The family has strived to bring affordable propane and professional service to the Northern Berkshire and Southern Vermont region for over 50 years.
We work closely with our customers, fire departments, local inspectors and area contractors to provide our services safely and efficiently.
In addition to our outstanding customer service, we offer our customers:
- 24 hour repair service
- 24 hour emergency deliveries
- Budget and guaranteed pricing are also available.
- Proud of our history and look forward to the future
Services:
- Residential and Commercial propane gas line installations

- Above and Underground propane tank installation

- Residential and Commercial service on all propane appliances

- GASCHECK Safety inspections

- Underground tank testing - CLICK HERE FOR MORE INFORMATION
H.A. George takes every opportunity to support local schools, towns, churches, sports teams and fund raisers in their time of need.
We go beyond the price per gallon for our customers.
Proprietors: Lawrence George, Brice George, Kyle George